Oh! Cecilia....
<note> if I was a girl I'd have tons of shoes. I'd have tons of shoes, tons of handbags and tons of skirts. But I'm a guy so I own camera bags and camera straps; can't get enough of 'em. One of these days they'll make a reality show called Hoarder Photographers and there I'll be, sitting in some weird, tiny apartment, half-buried in nothing but straps and bags. And coffee grounds because… Coffee. </end note>
At the beginning of summer I received an email from McLean Fisher, one of the partners at Cecilia — a young company specializing in camera straps and based in Mamaroneck, just north of NYC. I say "young" but they work with a leather family-business that's been around since 1803... So experience isn't much of an issue here.
McLean wrote in to ask if I'd be interested in reviewing their product. When I get these types of requests I always make it a point to check out the website and see what the company is about — I never write about anything I don't believe in so this is just basic courtesy. If I sense I won't be a good fit I'd rather let folks know right off the bat. In this case I was quite pleasantly surprised: the landing page felt more like a gallery than a store. In fact, the first link I saw lead to a section featuring a handful of very talented photographers. Subtle, clean, very nicely done.
We exchanged a couple of emails and he offered to send me the model of my choice. Full disclosure: I received the strap free of charge. But I wouldn't be writing this review if I didn't like it — it would've gone straight back.
straps — fashion alert
Some of you may remember the review I wrote for Tap & Dye, another New York outfit. I still love that strap, perhaps even more so now that it's started aging. The Cecilia flavour is quite different — I've been using both side by side for about two months now (Tap & Dye on the X-T1, Cecilia on the X-Pro1) and while they're both equally comfortable they're from different worlds: one is like a worn out, rugged pair of Levi's jeans; the other is a sleek designer jacket. That is unless you go for one of the patterns… Then it's designer meets Hendrix ;)
Cecilia currently offers 16 models, all adjustable in length and either entirely made of leather or a combination of leather and alpaca wool. This combination of material was apparently the genesis of the project:
I went with the brown baby alpaca wool / brown leather strap. I chose this model because I wanted something discreet when I'm working. At first I was a bit affraid the wool would end up feeling gritty around my neck but it doesn't — all you feel is the smooth leather, the wool side merely adding a visual (and texture) accent. Don't be fooled by the chic factor though: I've been carrying this around on shoots and never once had second thoughts about leaving the X-Pro1 to dangle freely around my neck. It's as tough as it's pretty.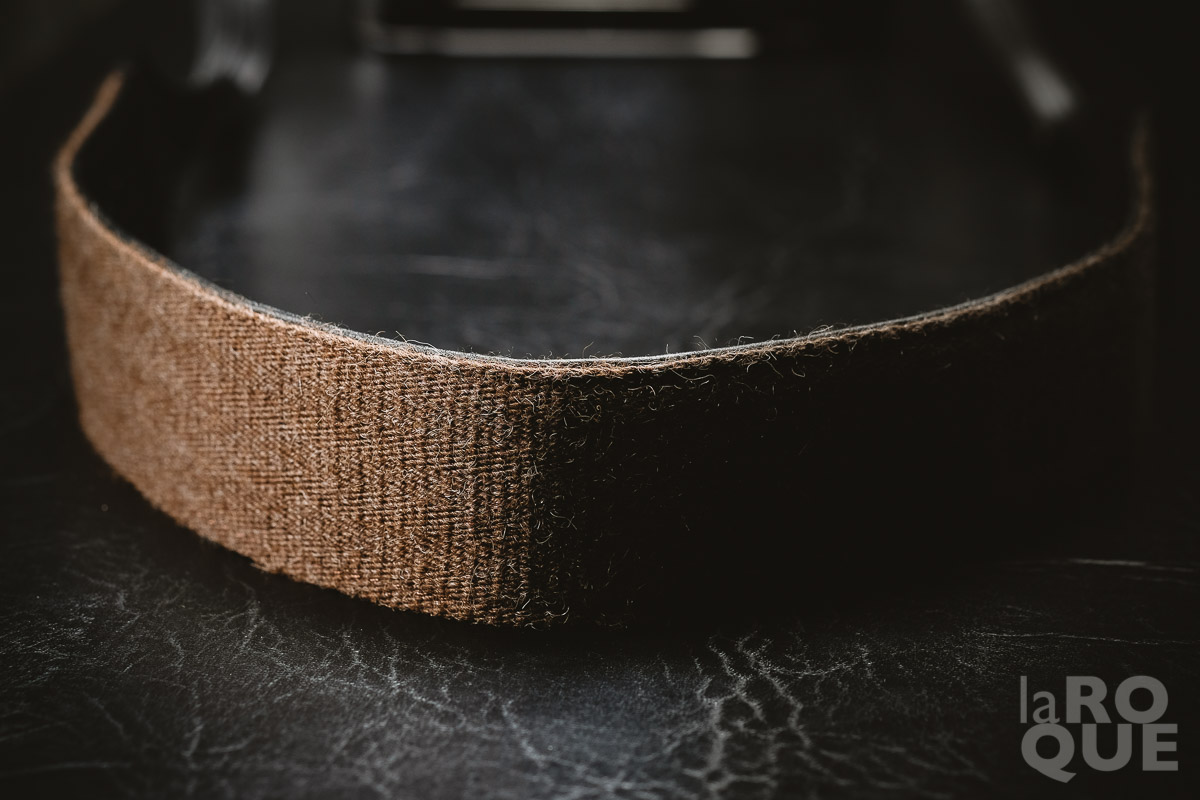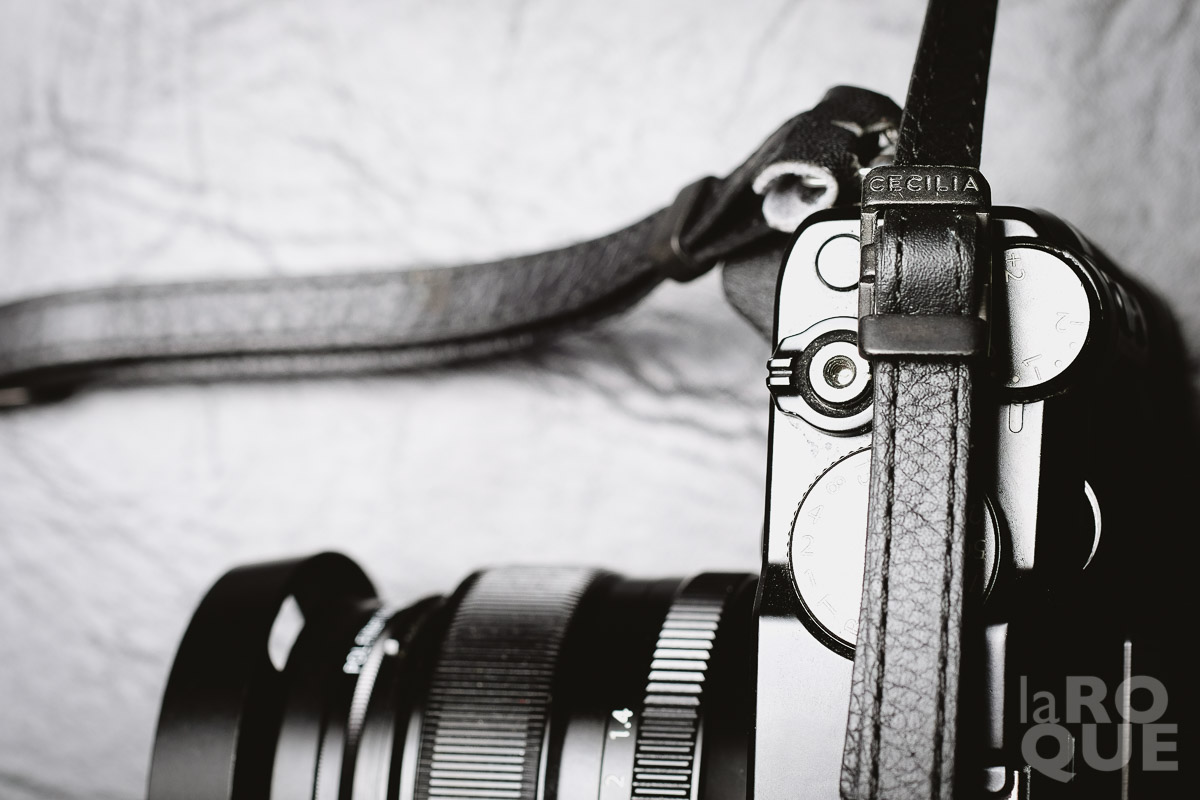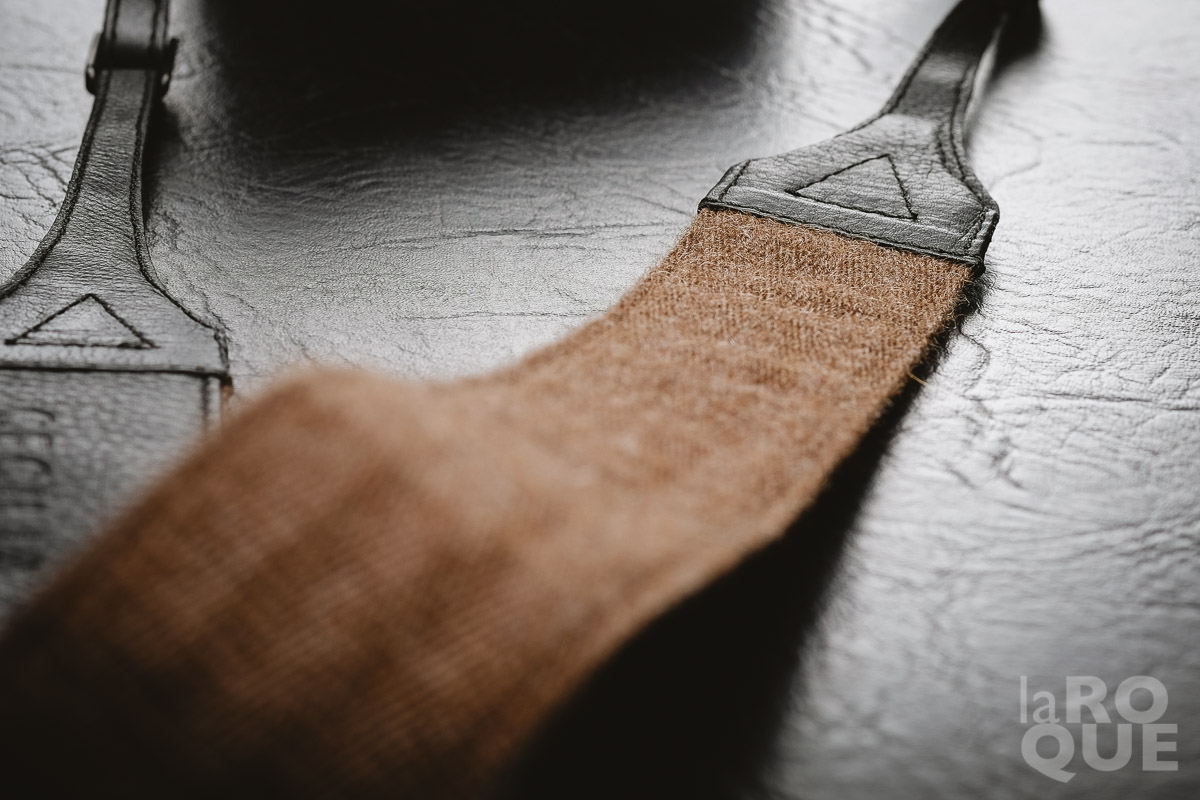 I could've shot those pictures when I first took the strap out of the box but I'm glad I waited: like all good leather products it has softened, wrinkled and already gained personality in the short time I've had it.
The choice of a camera strap is like everything else: it can be purely utilitarian, a chance for self-expression or a combination of both. For years I never even thought of purchasing a third-party strap and went around with a big yellow Nikon logo boldly printed across my chest. And yes, I survived. But I have to admit these types of straps add a level of comfort I'd now find hard to leave behind — given the time I spend with a camera around my neck, I don't see them as luxuries anymore. Hey, we all get picky eventually… Might as well look good right?
I do wonder about the name Cecilia — didn't even think to ask really. All I know is I had Simon and Garfunkel playing in my head all the way through this shoot... You could do a lot worse ;)
Prices for these range from $60 to $90.
For more info visit ceciliagallery.com.