Self Diagnostics | the Season of Experiments
It's cold. Crazy, insane C.O.L.D.
I killed the starter in my girlfriend's car this morning and had to push it out of the driveway to get the kids to school. At –24ºC everything grinds to a halt, liquids get viscous and anything you touch feels brittle. I have very few things booked this week and nothing that requires shooting. January just freezes life entirely.
I'm doing research these days, testing things out for a few projects on the way. I'm shooting video for the first time in years and have been rekindling an old romance with Apple's Motion software. It's still as slow and unstable as I remember but I love the results I'm getting. I've also been diving deeper into Lightroom's processing abilities, trying out various colorization schemes and image treatments. It's good to get away from old reflexes once in a while. It can be way too easy to just settle and do the same thing over and over again, get lazy and complacent. I might stumble along the way but that's how you learn new tricks.
Yesterday I did an "all about me" shoot. I needed to fire up the strobes and get the speedlights going just to get the kinks out and keep my motor running. Robert Boyer has some great lighting posts on his blog right now and they've been stirring the "flasher" in me… The strobist kind, it's cold out remember?
But I didn't book anyone or prepare anything elaborate and just went with the model on hand: your's truly. Yup, sorry about that. So if you want to see great lighting, great pictures and models that are seriously easy on the eyes… head on over to Robert's blog because this ain't it. It's more like visual brainstorming. Some of the processing might be overdoing it but it doesn't matter. It's all part of the exercise.
A note on the two images at the dining room table: the first was shot with the X-Pro1, the second with the X100. They look pretty damn close to me. So when I say I use the X100 as my 35mm lens, I'm not kidding. It holds up just fine against its older brother.
Later…
P.S All processed from JPEG except the two at the dining room table.
UPDATE: added a photo shot today, inspired from a Twitter conversation. It's the last one on the page.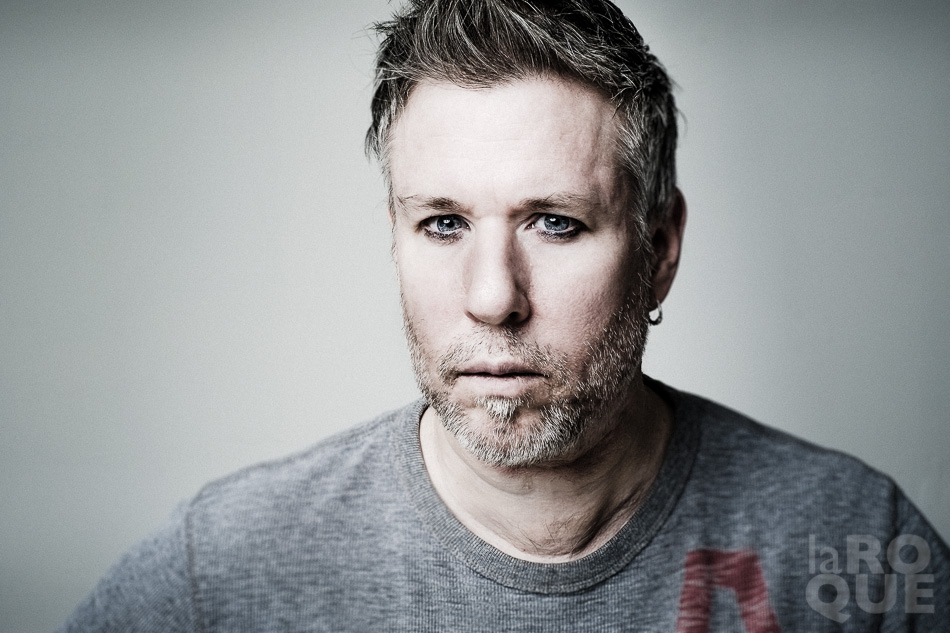 I'm cheating: window light, no flash. X-Pro1 1/60 sec, f/10 at ISO 200.Bare Elinchrom strobe with reflector high camera left, SB-900 on floor aimed up at back wall. X-Pro1 1/60 sec, f/10 at ISO 200.Cheating again. No flash. X-Pro1 1/60 sec, f/10 at ISO 200. I'm a silhouette because I'm now out of that window light.Two SB-800s replacing real light fixtures: one in a hidden overhead lamp as key, the other in the Ikea thing on the buffet. X-Pro1 1/125 sec, f/16 at ISO 320.Exact same setup but shot with the X100. Pretty similar huh? X100 1/1000 sec, f/16 at ISO 400. Why the crazy fast shutter speed? Because I could ;)One medium softbox camera left lighting subject directly from the side. X-Pro1 1/125 sec, f/16 at ISO 100.Same setup as previous.60in Softlighter high camera left. X-Pro1 1/125 sec, f/16 at ISO 200.Left image: SB-800 with Orbis ring flash on camera axis, X-Pro1 1/125 sec, f/3.6 at ISO 100. Right image: Elinchrom BX500ri strobe bare with reflector high camera right, 1/125 sec, f/16 at ISO 200.
SB-800 with grid camera left. X-Pro1 1/60 sec, f/7.1 at ISO 500.